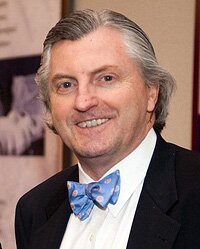 Charles Green worked in his parents' small business by age 8, often listening in on "board meetings" around the dinner table. Today he is an eminent authority on small businesses with over 30 years of advising, financing, and investing in small business owners and entrepreneurs.
His experience includes many years as a commercial banker, venture capitalist, business advisor and business owner. He founded and served as President and CEO of Sunrise Bank of Atlanta. Charles has advised clients from 30 countries and served as a corporate director for several businesses in the U.S., Mexico, and Europe including a NASDAQ-listed company.
Charles wrote several popular books and articles on business financing and has been interviewed by CNN, CNBC, NBC, ABC, CBS, FOX, Bloomberg, Business Week, Entrepreneur, Inc., Success, Essence, Crain's Business, Fortune Small Business, Reuters, AP Radio, Business Radio, and others.
He earned a B.S. in Finance from the University of Alabama and completed the Stonier National Graduate School of Banking at the Wharton School of Business. In 2005 he was named the Financial Services Champion by the Georgia District of the U.S. Small Business Administration.
His volunteer work focuses on strengthening Atlanta's arts community by serving as chair of the Fulton County Arts Council. He's also on the board of the Atlanta Medical Center.
He may be contacted at .