By Joyce Dimaculangan
Bank of the Ozarks announced the promotion of Lori Ross to Arkadelphia Market President. Ms. Ross has been with the Bank and its predecessor, Summit Bank, since 2013 where she served as Senior Vice President and Commercial Lender. She has over eight years of experience in commercial lending, particularly in the Arkadelphia market.
According to Marc McCain, Bank of the Ozarks' South Arkansas Division President, "Lori is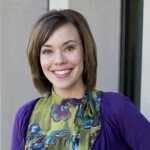 a proven leader with extensive market knowledge and a deep commitment to customers, employees and the Arkadelphia community." He added that, "She is energetic and results-oriented. Lori knows how to develop business relationships and earns her customer's loyalty with great service."
Ms. Ross is excited about her new responsibilities as Market President. She said, "I'm honored to be working with the top performing bank in the country. We have a reputation of service excellence and being flexible in serving local community needs. Bank of the Ozarks empowers local leaders with local decision making. I look forward to continuing to build on the Bank's legacy in Arkadelphia as we continue to advance our position as the leading bank here."
Ms. Ross is a graduate of the Commercial Lending School from Oklahoma State University. She received her Master of Business Administration from Union University, and her Bachelor of Business Administration in Business Administration and Management from Henderson State University. Currently, Ms. Ross is the co-chair of the Arkadelphia Rotary Club Foundation.
About Bank of the Ozarks
Founded in 1903, Bank of the Ozarks is a community bank located in Central and Northwest Arkansas, Texas, Georgia, and throughout Southeast U.S. It provides a range of retail and commercial banking services. For more information, go to www.bankozarks.com.