Small Business Finance Institute, Inc. (SBFI) publishes "AdviceOnLoan," a free online newsletter for commercial lenders and other parties in the capital market focused on delivering funding to small business owners.
In addition, our Capital-Movements column regularly provides news about commercial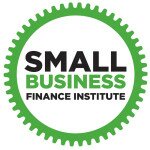 lenders who change jobs, get promoted or are honored for just being their outstanding self. Plus there's performance statistics, lender resources and links to dozens of other articles and sites that can be beneficial to any commercial lender seeking to improve their business.
Do you have news you'd like us to share with our readers?
We would love to tell all our readers good news about you, your peers, company, accomplishments, awards, recognition or even notable deal flow.
Go ahead, tell us! Send us news releases, announcements, articles, clippings, emails or smoke signals, but let us know what's happening in your sphere of influence so that we can pass the news along to others.
And feel free to add our address below to your regular information distribution list so you can keep us advised of what's happening with you and your company.
Submit: E-mail us at .
All timely news submissions will be reviewed for publication and may be posted in an article that our writers produce. SBFI articles may include additional information to provide better context for our readers. Whether and when submissions are ultimately used for publication is subject to the sole decision of the publisher.
Small Business Finance Institute (SBFI) offers resources to commercial lenders to meet the challenges of client financing, industry changes and career advancement. Our mission is to foster a stronger, more profitable and responsive small business capital marketplace through better information, training, and mobility for individual commercial lenders.