By Joyce Dimaculangan
BancorpSouth Inc. announced that Chris Bagley has been selected as the next President and Chief Operating Officer of the company and BancorpSouth Bank. Mr. Bagley will succeed James V. Kelley upon his retirement on August 15, 2014. Prior to joining BancorpSouth earlier this year as an Executive Vice President, Mr. Bagley served as Executive Officer and Chief Credit Officer at Prosperity Bancshares, Inc. in Houston, Texas for 13 years.
Mr. Bagley has more than 31 years of experience in commercial banking. He was an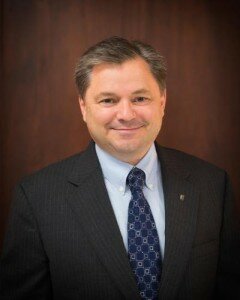 executive officer at a publicly traded financial holding company, where he served on the 7-person executive committee which directed and oversaw all bank lending and operations. In addition, he has also served as a regional loan concurrence officer, a voting member of the senior loan committee, member of the operations and BSA risk committees, and was the lending liaison for the fair lending component of compliance exams.
BancorpSouth is excited with the leadership Mr. Bagley will bring to his new position. "Chris provides proven leadership and broad-based banking experience to our Company in his new role as President and Chief Operating Officer," said BancorpSouth Chairman and CEO Dan Rollins.
Mr. Bagley earned a Bachelor of Business Administration from Stephen F. Austin State University and a Master of Business Administration from the University of Houston. Currently, he serves as an advisory board member of the University of Houston banking certificate program through the Bauer College of Business.
About BancorpSouth, Inc.
Headquartered in Tupelo, Mississippi, BancorpSouth, Inc. is a financial holding company with approximately $13.1 billion in assets. BancorpSouth Bank operates 292 commercial banking, mortgage, and insurance locations across eight states from Texas to Georgia. Additional information is found at www.bancorpsouth.com.