By Joyce Dimaculangan
TD Bank welcomes Kale Gaston as head of its U.S. Small Business Administration lending at Greenville, South Carolina. In his role, Mr. Gaston is responsible for overseeing the Bank's expanding SBA team working with government-backed financing programs for small businesses.
Mr. Gaston brings more than 25 years of experience in the financial services industry.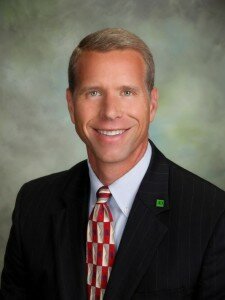 Prior to joining TD Bank, he served several senior level positions in different banks and financial institutions, including as Regional Sales Manager at Wells Fargo and Area Developer at Franchise Source Brands International. In addition, he worked in different managerial positions at GE Capital.
Jay DesMarteau, head of small business banking distribution for TD Bank, commented that, "Kale's SBA lending knowledge and leadership, coupled with his personal experience as a small business owner, will prove to be great assets to our team as we continue to help small business customers achieve their entrepreneurial goals."
Mr. Gaston obtained his Master in Business Administration from Wichita State University, and Bachelor of Arts in Business/Economics in Bethany College.
About TD Bank
TD Bank is one of the 10 largest banks in the US providing a full range of products and services to more than 8 million customers. Headquartered in Cherry Hills, New Jersey, the bank is a national banking institution which offers banking, insurance, brokerage, and investment banking services. It offers a variety of products and services to millions of individual customers and businesses for all sizes. Partnering with the U.S. SBA, TD Bank offers lending options to businesses that might not otherwise qualify for a conventional loan or line of credit. It operates 1,300 locations in several states including Connecticut, Delaware, Florida, and Washington D.C. For more information, visit the bank's website at www.tdbank.com.