---
The Small Business Finance Institute (SBFI) offers resources to commercial lenders to meet the challenges of client financing, industry changes and career advancement. In today's changing economic conditions, evolving financial sector and competitive industry, meeting our own standards will require extraordinary effort.
To meet our mission to foster a stronger, more profitable and responsive small business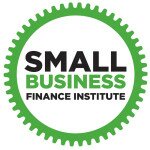 capital marketplace through better information, training, and mobility for individual commercial lenders, we've assembled an accomplished group of industry leaders, participants, observers and service providers to serve as our Advisory Board. Our goal is to keep our services, messaging and standards in line with what's happening in the debt capital marketplace in real time, as well as a clear eye on the horizon ahead.
The SBFI Advisory Board provides insight to SBFI staff about the various issues, challenges and opportunities for each of several sectors under the umbrella of commercial lending. We will strive to offer information in context with a changing industry for the full spectrum of the trade, from C&I to CRE, SBA to ABL, factoring to equipment finance, innovative funding to micro lending, and all the other capital providers in between.
The Small Business Finance Institute was founded on the premise of providing sound, germane and principled information and resources to support and promote the business lending sector and its participants. We advocate distribution of credit capital in a prudent, responsible manner that utilizes time-tested, regulatory compliant practices, which inures to the benefit of all stakeholders.
We are always open to undiscovered information, suggestions or alternative points of view. I welcome your input – contact me at .