Each year banks, CDCs, credit unions, specialized lenders and thousands of service providers play a vital role with the American economy to help thousands of small businesses build, acquire or refinance commercial real estate. Loans to finance real property and buildings help to create jobs and generate business activity that drives exponential economic growth.
And each lender, service provider and policymaker who's concerned about commercial

real estate must plan, budget, organize their activities to meet the estimated demands and opportunities before them. But to do so there has to be consensus in each organization about what lies ahead for the next year in their economic market, portfolio and potential loan growth.
Since 2013, the Scotsman Guide, the leading observer of the commercial real estate lending industry, and SBFI have polled participating CRE lenders and brokers about their expectations of program performance in the advancing period.
The survey is designed to gauge industry insiders for their outlook for originating and funding CRE loans in succeeding years, and pose questions to lending managers, business developers, underwriters, service providers and other vital participants who play a role in turning loan applications into capital.
Results of these surveys are published here and will be updated annually as we track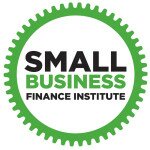 lender insight and how these expectations trend over time. These results can be important to participants and policymakers alike, and serve as a litmus test of the effectiveness of program goals and lender engagement.
In addition, SBFI offers ongoing information about lending performance through publication of statistics and analysis of several capital channels.
Read more at Capital Views.