Professional development for commercial lenders who want to be the best.
Click on Course Titles Below for More Information
COMMERCIAL LENDING–BASICS

COMMERCIAL LENDING–FINANCIAL ANALYSIS


COMMERCIAL LENDING–OTHER TOPIC

CRE LENDING
SBA LENDER TRAINING–BASICS



SBA LENDER TRAINING–FINANCIAL ANALYSIS
Click on Course Titles for More Information—Download Latest Catalog here.




SBA LENDER TRAINING–UNDERWRITING


SBA LENDER TRAINING–OTHER TOPICS

ABL LENDING
Click on Course Titles for More Information—Download Latest Catalog here.

SENIOR/EXECUTIVE LENDING MGT.
Small Business Finance Institute (SBFI) provides commercial lender training to span the entire career of lending professionals. From new hires to the Board of Directors, SBFI offers a growing curriculum of commercial lending courses to enhance every career and help lenders move upward to the next level of success.
All of our commercial lender training is provided through streaming video on-demand, and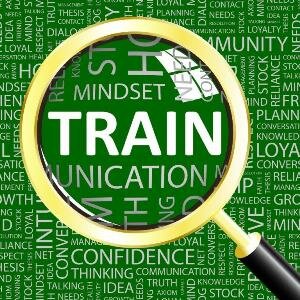 is developed and presented by commercial lenders with 'hands-on' experience or due diligence professionals from several disciplines that affect commercial lending.
SBFI's innovative commercial lender training platform offers instructive presentations with many features including:
Accessibility – Professionally-produced streaming videos through the internet, with crisp, curated content that's more informative than webinars.
Comprehensive Content – Downloadable handout materials and course transcripts support viewer learning and provide course notes for future reference.
Convenience – Available 24/7 when you want to learn, rather than occasional classes and inconvenient, disruptive middle-of-the-day webcasts.
Expertise – Led by seasoned, commercial lending experts, respected due diligence professionals, and other experienced business veterans that offer vital topics of interest to commercial lenders. All of our trainers have 20+ years of 'hands-on' experience in their respective fields.
Flexibility – Available for individual and group viewing, with varied pricing for each choice.
Within budget – Training that never requires payment of membership fees or travel expenses.
Accountability – Coming soon! Post-viewing quizzes offer the option to test the viewer's comprehension of the course material, for confirmation of their own understanding, and accountability to their employer.
Transcripts – Coming soon! Student training records, test results and certificate recognition will be tracked and retained for future reference as their career advances.
More information about our learning tracks:
Unless otherwise noted, video licensing is limited to seven (7) days from the date of purchase. Click here to read SBFI Video Licensing Agreement.
For instructions on navigating SBFI's video training channel, click here.
Pricing questions? Find answers here.
Learn more about Small Business Finance Institute here.
Subscribe to AdviceOnLoan, our weekly commercial lending newsletter here to stay up-to-date on news, information and vital performance data for the best commercial lenders.