SBFI offers professional commercial lender training through state-of-the-art streaming video. Our courses are categorized and fully described on our site (see Lender-Training), and will be continually increased as we build a curriculum unlike any other lender training provider.
This page is intended to assist user navigation through our video channel and respond to questions that may arise when accessing course materials.
1. Navigation to the SBFI lender training channel begins by clicking to 'Register' for either a group or individual course.

---
2. Choosing either registration category will direct you to the Training Registration page, where new users are requested to enter their identification information.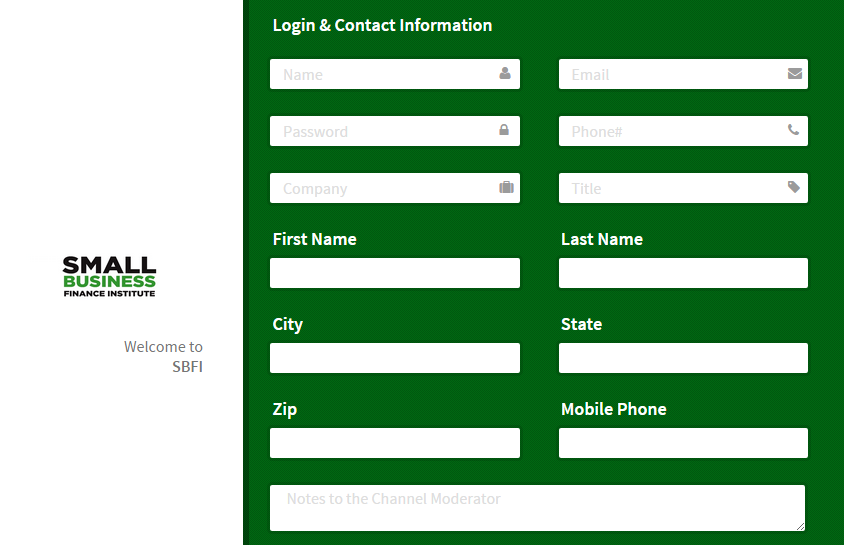 ---
3. Course registration details, including the course title chosen and price, are confirmed below. Be sure to click on your acceptance of the site's terms, which can be reviewed by holding cursor over "terms" or by reading in main site here.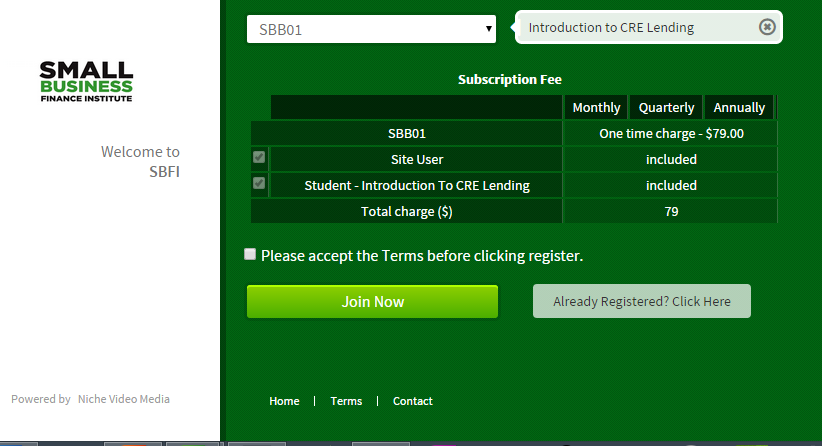 ---
4. Click on "Join Now" to advance to the user payment page.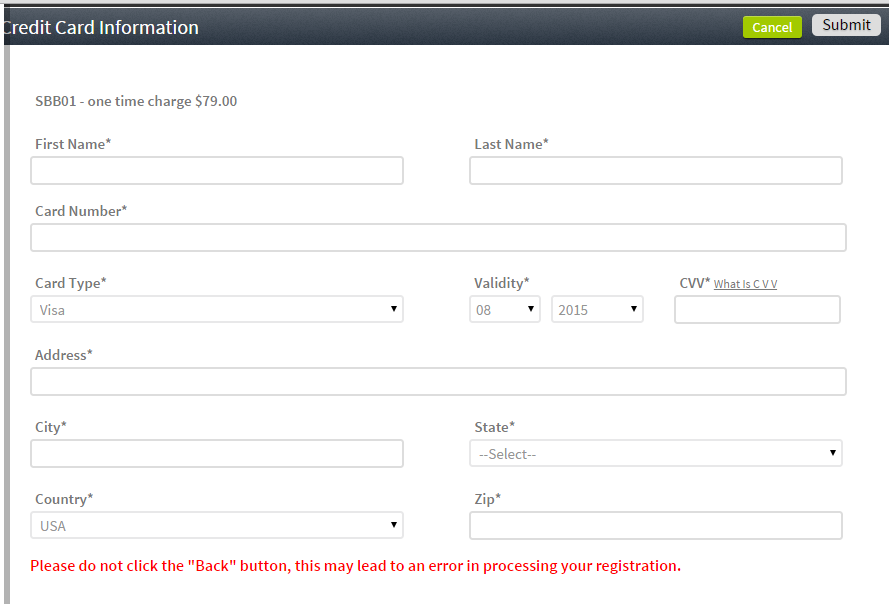 ---
5. Complete the requested payment information and click on "Submit" to approve payment and advance to the user's subscription page. The selected course will appear here.

---
6. Click on course thumbprint or start icon to open the selected course viewing page.
---
7. The course viewing page is where view may be viewed and for additional information provided to support learning. Viewing begins by clicking on start button in the center of the video, and may be repeated as often as needed during the license period.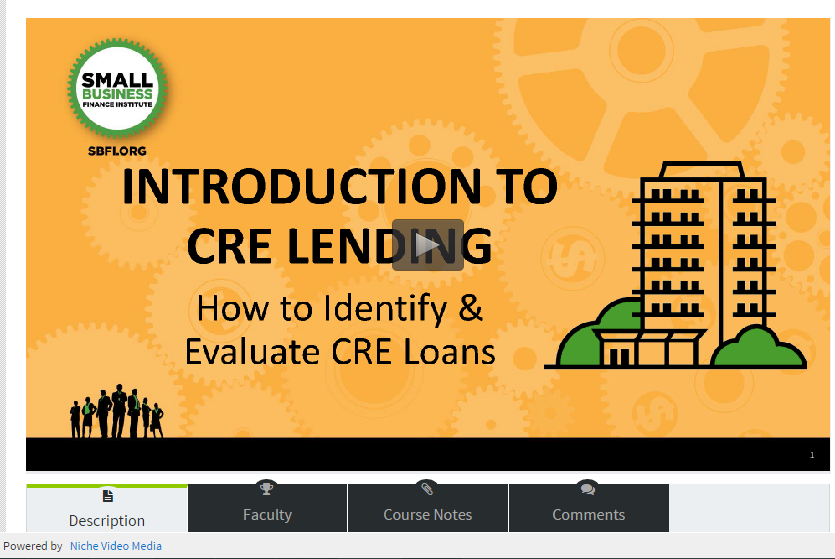 ---
8. On the first tab to the left below the video screen, users can view a brief description of the course.

---
9. The presenting faculty member's brief profile appears on the second tab. A full biography of each presenting instructor is found on our Faculty page.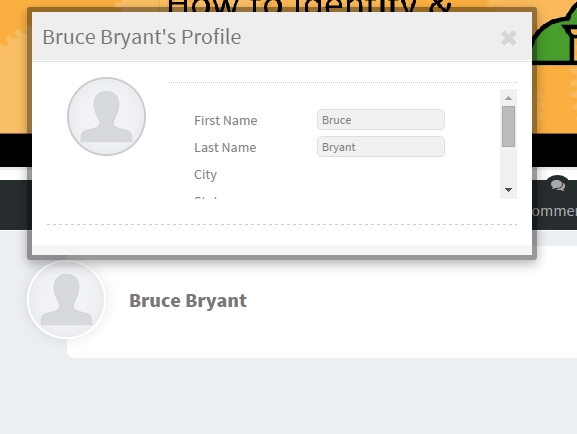 ---
10. On the third tab, users can find downloadable presentation notes and a transcript of each course.

---
11. Finally, the last tab provides space for the user to comment on their reaction to the course presentation.

For a response to any questions about the training channel or to report problems, contact us at or call Support at 855-239-1725.