One my earliest lessons about selling was at the ripe age of 12, while on a bief fishing expedtion on the side a small bridge along a dusty, unpaved road near my rural home. I was a novice at the sport, and admittedly, was more interested in "going fishing" than I was in fishing itself. I'm sure I remember spending more time preparing my lunch for the trip than I did thinking about fishing tackle.
After several minutes and multiple efforts to master the art of placing live bait (red worms)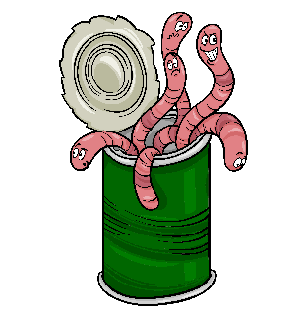 on my hook, I settled into the act of fishing and watching flies swirl about. I was puzzled at why a 'big' one didn't take my hook, despite checking it frequently to make sure it was still on the line.
A passing farmer stopped his tractor and asked about my efforts, and I told him of my ambition to snare a 1-2 lb. catfish that very afternoon. He chuckled, but added from many years experience, "If you want to catch a big fish, you have to go where big fish are."
Years later that phrase still stuck with me and at some point, I had an epiphany of its relevance to selling loans: you won't get big loans–or good loans–unless you go where big–and good–borrowers are.
Meaning? Skulking around at networking events full of people that don't even work with your target clientele is useless if you're aiming to spend that time recruiting new business. It requires thoughtful engagement to decide where the really best place to 'throw your line in' if you are looking for business, and that means being more intentional about how you spend your time.
In my market, a great example is the Atlanta Metro Chamber of Commerce. It's a well-respected chamber, and great place to network…if you lend to the Fortune 500 or middle market. Small business loans? There's no point being there. If you're looking for CRE loans here, you'd head to the Atlanta Commercial Board of Realtor events, which is where the areas real estate dealmakers congregate.
It stands to reason that the closer you start to your ultimate goal, the faster you'll reach that goal.
Did you know SBFI offers commercial lender training–learn more here.
Read more stories of interest to commercial lenders here.
What do you think? Comment on this page or write me at .