Wells Fargo announced that company veteran Steve Sloan has been named Commercial Banking division manager for the Southern California region. In his new role, Sloan will lead a team of bankers who are based in downtown Los Angeles, Century City, Woodland Hills, and in Ventura and Santa Barbara counties.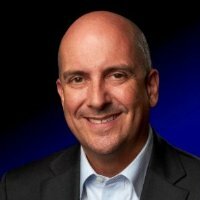 Sloan has more than 30 years of experience in the financial services industry. He joined Wells Fargo in 2011 as a Regional Vice President of the Los Angeles Central Regional Commercial Banking Office.
Prior to joining Wells Fargo, he worked at City National Bank for more than 26 years, where he last served as Senior Vice President and Corporate Banking Manager. His experience includes commercial banking, credit analysis, and portfolio management.
Wells Fargo disclosed that Sloan's appointment will help the company meet the growing demand for financial services from local middle market and mid-market companies across the Southland. His appointment represents the company's commitment to growing its Southern California client base.
Sloan obtained a bachelor's degree in Economics from the University of California at Santa Barbara and an MBA from the UCLA Anderson School of Management. He is immediate past president of Temple Israel of Hollywood, and currently serves on the boards of Jewish Vocational Service and the Los Angeles County Economic Development Corporation.
About Wells Fargo Commercial Banking
Wells Fargo Commercial Banking provides local service and decision-making for businesses with annual revenues of greater than $20 million. It operates more than 140 offices in 38 states in the United States and three Canadian provinces.
According to the 2013 TNS Commercial Banking Momentum Monitor, Wells Fargo has the highest market share of middle-market company relationships in the U.S. For more information, go to www.wellsfargo.com.