The American Bankers Association (ABA) is the largest banking trade association in the United States. Founded in 1875 and headquartered in Washington, DC, the ABA represents banks of all sizes. The company is the voice of the nation's $15 trillion banking industry, which is composed of small, regional and large banks that together employ more than 2 million people, safeguard $11 trillion in deposits and extend more than $8 trillion in loans.
ABA operates through a wide array of information, training, staff expertise and resources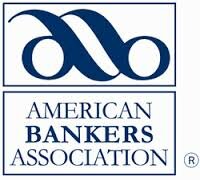 to support banks as they perform their critical role as drivers of America's economic growth and job creation. It has a wealth of expertise on the banking industry and the range of issues affecting banks of all sizes.
The company provides a wide range of products and services to its members, including training and education programs, information products, professional certifications, and technical services:
Conferences – ABA offers a number of executive-level, senior and middle-management level conferences designed to improve the performance of the bank and its team.
School training – The ABA Professional Development provides a wide range of schools to help bankers advance and succeed.
Briefings – Expert-led, interactive and cost-effective informational sessions which include streaming audio over the Internet.
Online courses – Facilitated courses in a "virtual classroom" offering high-quality and engaging learning experiences that leverage ABA's network of experts.
Certificate and diploma programs – These programs prepare members for careers in banking or enhance their skills and knowledge in the industry.
Additional information is available at www.aba.com.