Readers of this page should be familiar with the rise of innovative 'marketplace' funding, and as such, the term "crowdfunding" should be old news. Made prominent by peer-to-peer pioneers Prosper.com and Lending Club, these platforms originally gathered lots of small checks from individuals or "peers" to finance consumer loans for cars, schooling or even refinancing more expensive credit card debt.
The rest is history, as Lending Club issued an IPO last December with a market value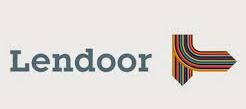 totaling $8 billion, and dozens of offshoots, me-too's and other clever ideas have emerged to capture a portion of this market or create another niche.
One fledgling company who's working on the next big niche is New York-based Lendoor, which intends to apply the crowdfunding business model to the already most raucous sector of American finance: small-business lending.
This company plans to introduce a platform for local businesses to borrow money from their customers and other individuals they can attract online. It's the latest effort by a technology company to disrupt functions that traditionally are performed by banks.
The company states that their mission is to "help startups and small businesses nationwide get crowdfunded loans from friends, customers and supporters — instead of bankers — with terms that work for both sides."
Although their game plan is promising, Lendoor's mission is on hold, awaiting final adoption by the Securities and Exchange Commission (SEC) of rules pertaining to small investors, which were provided for in the JOBS Act of 2012.
Crowdfunding for business purposes really took off after Congress passed the JOBS Act, lifting a ban on startups publicly asking for investors capital. But the entire provisions of the act have not yet taken effect due to the deliberative process being conducted by the SEC to finalize these rules.
Presently, only "accredited investors," those with a minimum of a $1 million net worth (excluding their primary residence) or annual income over $200,000, are eligible to participate in equity crowdfunding deals.
The SEC is reviewing Title III of the JOBS Act, which would open the universe of potential investors in crowdfunding to anyone who is able to risk money in the market.
Meanwhile, Lendoor is standing by ready.
Read more at Lendoor.