With the days of FY 2015 counting down to less than three weeks, it's obvious that the 7(a) loan guarantee program will shatter all previous records, most accurately measured by the agency's loan approval statistics, which are published weekly. SBFI tracks these statistics in an effort to keep the industry apprised of trends that impact the program.
SBA publishes a monthly "Lending Statistics for Major Programs, and as of August 31st,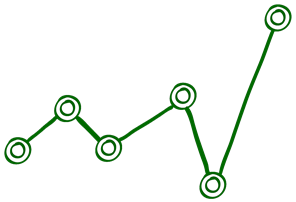 the results reflected the end of the eleventh month of FY 2015. This report provides rolling year-over-year loan approval statistics for the 7(a) and CDC/504 loan programs broken down by the respective categories of policy-targeted penetration. The overall SBA lending program volumes and related 504/CDC program senior debt year-to-date, crossing the $25 billion mark with one month remaining in the fiscal year.
The 7(a) program continued its strong showing in FY 2015 with total loan approvals in $21.4 billion, a 24 percent jump over the same period at 8/31/14 ($17.3 billion). In FY 2014, all SBA financing programs started slowly after the federal government's shutdown, but these results are about 32 percent higher than FY 2013 as well.
Previously, the best year for SBA 7(a) lending reached $19.64 billion in FY 2011, when the loan guarantee was increased to 90% and borrower guarantee fees were waived as part of the federal stimulus to end the recession.
There were 57,386 approved 7(a) loans through August, 22 percent ahead of the number in YTD FY 2014, and 36 percent ahead the same period in FY 2013. The average loan size through the month was $372,306, which is about $5,000 higher than it was this month last year.
A graphical illustration of all SBA monthly loan approvals is found in Capital Views.
The spiked growth in approved loans for less than $150,000 continued in August, climbing to 23 percent over the same dollars approved in FY 2014 to $2.06 billion, with the average loan size falling about one percent to $60,770. This was the second year SBA waived guarantee and lender fees on loans less than $150,000.
---
Have you responded to our 2016 SBA Lending Outlook Survey yet?
Click here to complete a brief survey to help us understand and share your expectations for growing your SBA loan business in FY 2016!
---
Meanwhile the total volume of approved CDC/504 loans rose in August for the to $3.8 billion, for the fifth consecutive month of topping the FY 2014 lending level, and finished the month more than 2% ahead of the same period in FY 2014, reflecting continued improvement. That volume is about 18 percent behind the program's YTD mark in FY 2013 at $4.7 billion.
The total number of approved CDC/504 debentures was 5,247 through August, which is about -1.7% behind the number of debentures at this point last year. But the CDC/504 program's average debenture size increased again this month with an average debenture at $739,547, more than four percent higher than last year's average and nine percent higher than the average in FY 2013.
Total YTD approved SBA program dollars are $25.2 billion through 62,633 loans, with an aggregate impact with 504 first mortgages of $30.96 billion. The average loan size overall is $403,071, which is slightly higher than FY 2014 and smaller than the year before, given the growth in smaller loans. See total program approval rates here.
Read more results at SBA.
Did you know SBFI offers commercial lender training–learn more here.
Read more stories of interest to commercial lenders here.
What do you think about this story? Comment below or write me at .