Small Business Finance Institute, Inc. (SBFI) publishes "AdviceOnLoan," a free online newsletter for commercial lenders and other parties in the capital markets focused on delivering capital to small business owners. Additional editorial content is offered through other pages to track industry personnel, events, training and lender performance as well.
SBFI also offers advertising space on the website as well as space in some email messaging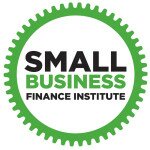 to our contact list. SBFI makes decisions regarding editorial placement, focus and content completely independent of all advertising influence. For more information about our editorial policy, click here.
The information and opinions expressed in our editorial articles, advertisements, and comments do not necessarily reflect the opinions of SBFI. Inclusion of an article or advertisement in AdviceOnLoan should not be construed as a recommendation or endorsement by SBFI or any of our contributors or advertisers. Readers are also encouraged to add feedback and commentary on all content. More information about our commentary policy is found here.
SBFI makes every effort to provide accurate reporting of all stories and statistics shared with readers. The information is generally confirmed and updated with multiple sources when available, and all published content must be originated from reliable sources. Due to the volume of information published, occasional errors or omissions may occur.
We assume no obligation or liability for accuracy, timeliness or completeness of any information. Because of the nature of the commercial lending industry, information and statistics are always subject to change.
SBFI will update with disclosure, any errors or omissions brought to our attention within seven days of original publication. Send notice of any corrections to . Corrections will be made to the published version, with clarifying disclosure in the article footer describing the nature and timing of the update.
Any content appearing this site subsequently used by another publication must provide clear attribution to SBFI.org.