Small Business Finance Institute, Inc. (SBFI) publishes "AdviceOnLoan," a free online newsletter for commercial lenders and other parties in the capital markets focused on delivering capital to small business owners. Additional editorial content is offered through other pages to track industry personnel, events, training and lender performance as well.
The information and opinions expressed in our editorial articles, advertisements, and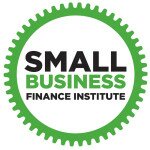 comments do not necessarily reflect the opinions of SBFI. Inclusion of an article or advertisement in AdviceOnLoan should not be construed as a recommendation or endorsement by SBFI or any of our contributors or advertisers. Read more about our editorial policy here.
Readers are encouraged to add feedback, context and commentary on all content in the site. A good dialogue about contrasting views on these topics encourages engagement and promotes a more informed industry.
Comments require only registration of the name and address of the person commenting and will otherwise not be prescreened ahead of publication. The only exception to this general rule is when a hyperlink to any other website is included, which will be screened to block spam and unwelcome promotion.
Comments will not be permitted that disparage other parties, use profanity, or contain incendiary remarks or language that is deemed offensive to anyone else based on inappropriate racial, ethnic, gender, religious, political, orientation, or economic references.
Comments are expected to exhibit the good manners of the ladies and gentlemen that offer them, and must be germane to the topic/article to which they are directed. Additional reference information is permitted in the form of links to other sources via a hyperlink, when appropriate, but display of these comments will be delayed until they've been reviewed for spam.
Comments without editorial merit, which are intended solely to commercially promote individuals, products or companies, will be blocked. For more information about our advertising, click here.
Final judgment concerning what comments are appropriate for this site will be made exclusively by the Publisher, whose decision is final.