By Marie Browning
Bankwell announced that New Canaan resident Christine Chivily has been promoted to Senior Vice President, Chief Credit Officer. In her new role, Ms. Chivily will be responsible for all commercial and consumer lending activities at the bank.
Ms. Chivily brings 30 years of experience in institutional lending and portfolio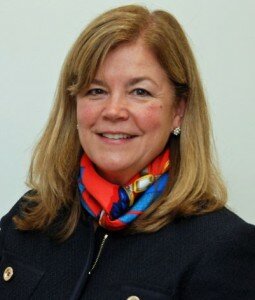 management. Prior to joining Bankwell, she served as Vice President and Risk Analyst for Commercial Real Estate and C&I Lending at People's United Bank. Also included in her rich career as a finance professional is working at Greenwich Capital Markets/RBS in the Real Estate Department for 11 years where she reviewed and approved several billion dollars in income-property finance opportunities. She also spent five years as the Director of the Freddie Mac Northeast Region for Multifamily Finance, based in New York City.
Peyton R. Patterson, CEO, said, "Christine has brought a wealth of credit experience to our bank and further strengthens our team." The Bank is looking forward to working with Ms. Chivily, and the CEO added that, "Her skill set provides great value as we continue with our commitment to be the bank of choice for business and residential lending throughout Fairfield County."
Ms. Chivily earned her Bachelor of Arts degree in Political Science from Mount Holyoke College.
About Bankwell
Founded in 2007, Bankwell Financial Group, Inc. is the Connecticut-based bank holding company that has the bank, Bankwell, as its subsidiary. Bankwell is the new name of four brands: The Bank of New Canaan including its division, Stamford First Bank, The Bank of Fairfield, and The Wilton Bank. The bank serves the banking and lending needs of businesses and consumers throughout Fairfield County. Additional information is found at the bank's website at www.mybankwell.com.