Michigan-based Wildfire Credit Union announced that John Harken has joined the business as Vice President of Business Services. Harken has over 28 years of experience in the financial industry and will be working out in the credit union's branch office in Midland.
In addition to his extensive experience in the industry, Harken brings to Wildfire Credit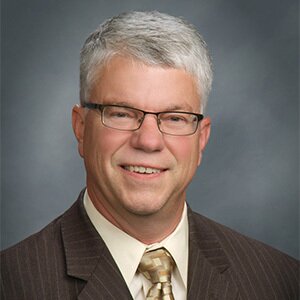 Union his commitment to the community. He has been involved with Junior Achievement and the Saginaw Northwest Kiwanis, a not-for-profit organization.
Tim Benecke, President and CEO commented, "We are excited to have John join our business services team."
Harken earned a Master of Business Administration in Strategic Management from Davenport University and a Bachelor of Science in Business Administration with a concentration in Finance from Central Michigan University. He is also a graduate of the Robert M. Perry School of Banking and a graduate of the Saginaw Chamber of Commerce Leadership Saginaw and 1000 Leaders.
Harken resides in Frankenmuth, Michigan.
About Wildfire Credit Union
Wildfire Credit Union is a member-owned, not-for-profit financial institution that provides financial services in Michigan. Founded in 1937 as the Saginaw Telephone Employees Credit Union, the credit union became Communications Family Credit Union in 1984, and in 2009 changed its name to Wildfire Credit Union.
Membership is open for anyone who lives, works, worships or attends school in 23 county markets including Saginaw, Midland, Bay, Tuscola, Gratiot and Genesee. Wildfire Credit Union is headquartered in Saginaw, Michigan. It has service locations in Midland, Burton, and Traverse City in Michigan. For more information, visit the website www.wildfirecu.org.