By Ogozi John
The US Attorney General's Office has reported that a man identified as Christopher Cain, 26, from Chicago, who used the not so well known method of "cracking cards" to steal more than $180,000, has been sentenced to five years in prison.
Cain's fraudulent operation involved collecting debit cards and personal identification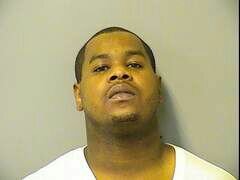 numbers (PIN) from recruited cardholders with the promise that they would share in the proceeds, a promise that he usually failed to keep.
After getting the card and PIN, he then would deposit counterfeit checks into the cardholder's bank account and immediately make withdrawals from automatic teller machines (ATM), leaving the cardholders to deal with the banks when the fraudulent transaction is discovered.
According to the report, Cain used a recruiter to scout for young cardholders on Facebook, YouTube and other social media platforms, targeting university campuses, concert venues and similar places where a high number of gullible, cash-hungry young people could be found.
With a tattoo of an ATM on his arm, and over two years of engaging in the crime, Cain was becoming notorious, having made 50 cash withdrawals with the card details of 49 different cardholders from one ATM on Chicago's South Side. The long arm of the law caught up with him in July, as he pleaded guilty to bank fraud and named 15 others, including a relative, that were involved in fraudulent ATM transactions and 3 people that made counterfeit checks.
Frank Himel, Cain's attorney, said his willingness to co-operate with authorities and the fact that he suffers from bipolar disorder, a mental disease, should have been justification for his sentence to only be 30 months.
An investigator has said that more than 1,000 young people in Chicago have reported to being victims of the cracking-card scheme within the last two years.