Golden Pacific Bank is pleased to announce that Edmund Gee has joined the company as Executive Vice President and Chief Credit Officer. Gee has more than three decades of experience in credit and commercial lending, and is widely respected in all aspects of business banking relationships and underwriting.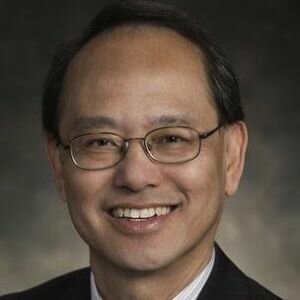 Gee comes to Golden Pacific Bank from Bank of Sacramento, where he served as the Chief Credit Officer for ten years.
With Bank of Sacramento, he was responsible for a multi million dollar commercial credit and commercial real estate lending portfolio, as well as directing the credit administrative function.
In addition, Gee held top leadership positions at various financial services organizations, including as Chief Credit Officer and Department Manager for the Leasing Division of Commerce Security Bank, and VP/Business Banking of CapitalBank Sacramento. He also worked in management and officer positions at AT&T Capital Corporation, Xerox Credit Corporation, Union Bank, and Bank of America.
"Ed brings years of extensive lending experience and familiarity with local markets. His addition adds significant strength to our management team as we continue to take major steps to advance the bank," said Golden Pacific Bank CEO Virginia Varela.
A veteran Sacramento banker, Gee disclosed that he looks forward to joining Golden Pacific Bank. He commented, "Downtown Sacramento and the surrounding areas are in a growth mode and we intend to provide excellent customer service to the emerging market."
Gee earned a bachelor's degree from the University of California, Davis and an MBA from the California State University of Sacramento.
About Golden Pacific Bancorp
Golden Pacific Bancorp is a federally chartered national bank that provides banking products and services for consumers and businesses in California. The company was founded in 2007 and is headquartered in Sacramento, California. To know more, go to www.yourbankingsolution.com.