Back in the dark ages of commercial lending, small business owners had precious few choices for business funding. Banks were around, but in a more heavily regulated world, operating under a much more conservative business culture, and generally limited in size and range, they were not much help to an enterprising entrepreneur.
Even those banks that would entertain loans to smaller companies, they imposed very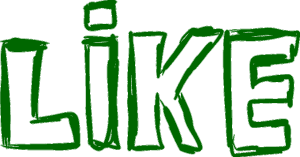 stringent standards, particularly in the terms related to borrower equity and collateral, meaning that going into a new business was much like buying your first home–you had to save for years to get the capital. Most bank loans went to very mature, very successful companies only.
Bankers back then were mostly 'order takers,' meaning that with virtually no competition and plenty of choices in how to deploy the bank's funding for revenue, they didn't make sales calls, nor grovel for business among a greater network of business acquaintances.
Don't take a sales lead for granted
With deregulation, nationwide bank branching and today's super-sized list of choices among business owners, it's safe to say that competition for these dollars is fierce these days. It's for that reason that the "order-taking" mentality is long gone, but I've still witnessed some peers who seem to believe their own advertising too much. It's like once the connection to a prospective client is made, they seem to believe they're entitled to manage the loan.
In fact, I think the opposite is true and my advice is to treat these prospects as your best friend. After all, this person is going to be the front and center of your attention for at least a couple of months. You're going to be in a very trusting relationship while parsing their most confidential private information; you will hold the key that may unlock funding to pay or the next tier of their aspirations; you may even be looked to from them for business mentoring.
Show some respect to them by listening intensely and demonstrating your professional abilities in working to meet their funding request. Be responsive, by answering questions directly and returning calls promptly. Be honest and shoot straight with them, even when the information is not what they want to hear.
While the temptation will always be to give priority attention to the most promising deal on your plate, remember that you owe everyone on your prospect list your full attention. Who knows which deal is really going to fly and which ones are a waste of time?
Or those which will simply drift away due to an inattentive, disinterested business development officer?