Selim "Sam" Zherka, a Westchester businessman admitted a role in a bank loan fraud scheme that involved real estate deals in Tennessee. He will have to forfeit over $5 million to federal authorities and faces a maximum five-year prison term.
U.S. Attorney Preet Bharara announced after Zherka'a appearance in U.S.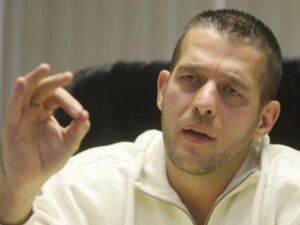 District Court in White Plains that 47-year-old Zherka pleaded guilty to conspiring to make false statements to a bank. His sentencing hearing has been scheduled for December 22 by U.S. District Judge Cathy Siebel.
Zherka published a weekly newspaper based in New Rochelle named The Westchester Guardian. A federal investigation was launched into Zherka's investments in real estate. The investigation was conducted by Federal Bureau of Investigation, Internal Revenue Service and special inspector general for the Treasury Department's Troubled Asset Relief Program.
Zherka and his four business partners were charged with conspiracy by federal prosecutors. They allegedly conspired to obtain a loan of $63.5 million from Sovereign Bank which is now Santander Bank. The loan was sought for purchasing or refinancing apartment-building complexes in Tennessee. According the prosecutors, Zherka provided misleading information regarding the purchase price of the property that was being acquired and the amount of down payment made toward the purchase.
Zherka also pleaded guilty in a 5-year-long tax fraud scheme also related to the Tennessee apartment properties and other real estate holding companies he partially owned. U.S. District Attorney, Preet Bharara said that Zherka agreed to forfeit $5.23 million as a part of the plea agreement, for filing materially false returns.
Business partners of Zherka who have also pleaded guilty for their roles in the bank loan conspiracy are yet to be sentenced.
Federal judges said that Zherka repeatedly showed contempt for the legal system and also attempted to obstruct the process. He has been jailed without bail since his arraignment on the federal charges last September. The judges also said that Zherka has strong family ties in Albania and might flee the country if released.