Charles Antonucci Sr., former president of The Park Avenue Bank was sentenced to 2 ½ years in prison by U.S. District Judge Naomi Reice in Manhattan. He was arrested in a fraud which included among other things a failed attempt to obtain over $11 million worth taxpayer rescue funds from the Troubled Asset Relief Program (TARP).
Antonucci was ordered to pay $54 million in restitution. He will also have to forfeit $11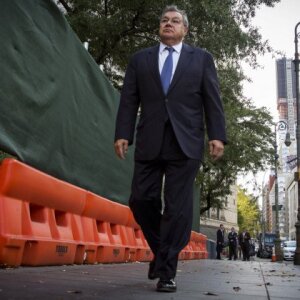 million. Antonucci would have faced at least 20 years in prison had he not pleaded guilty to the charges. He apologized for his actions and to those he has harmed before his sentence was announced. The judge said that she hasn't heard an excuse or explanation for the crime and further added that the only possible explanation that comes to mind is greed.
Mathew L. Morris, a former senior vice president of the bank was also sentenced to a year and a day in prison. He had earlier pleaded guilty. Antonucci was the first defendant to be convicted for fraud related to the federal bailout program which was created when the economy collapsed in 2008 in order to rescue financial institutions and strengthen the nation's financial system.
The Park Avenue Bank that Antonucci led primarily catered to small businesses and had about $500 million on deposit and over $520 million in assets in 2009.
The crimes were carried out through Antonucci's corrupt relationship with Kentucky-based businessman Wilber Anthony Huff. Huff pleaded guilty last year and was sentenced to 12 years in prison.
The government said that Antonucci, admittedly accepted gifts from customers that included use of private planes and luxury cars and $250,000 in cash. He used the private plane more than 10 times to fly to Floriday, Panama, Arizona and Georgia in 2008 and 2009. During that period he also made trips to the Masters Golf Tournament and the Super Bowl according to the government.