Purchasers of OnDeck Capital's common stock from its December, 2014 initial public offering (IPO) have filed a class action lawsuit in the Southern District Court of New York, alleging that information furnished by the company at the time of the offering contained untrue statements and omitted to state material facts. Investors bought 11.5 million shares of common stock (at $20 per share) of OnDeck, a fintech that has funded in excess of $3 billion in small business loans since its inception in 2007.
In an announcement by the law firm Kessler Topaz Meltzer & Check, LLP, who is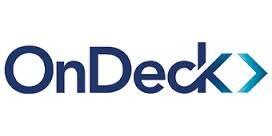 representing the plaintiffs, the lawsuit is based on OnDeck's failure to disclose that the company altered its lending practices, which led to lower interest rate spreads and consequently reduced earnings. The complaint also makes specific mention that OnDeck made false and misleading statements that failed to disclose that the true rate of default in the company's portfolio was steadily increasing.
But fintech journal deBanked asserted that the lawsuit is based on an incorrect understanding of the facts and erroneous calculations ("Is This OnDeck Class Action Lawsuit a Sham"). According te article OnDeck has, in fact, been changing the sourcing pattern of commercial loans away from third party brokers–a well known fact around the industry that left many brokers grumbling. The resulting drop in the share of the company's business from brokers fell from 68.5% in 2012 to 20.6% in the last quarter.
deBanked's editor Sean Murray wrote further, "Understandably, many brokers were not happy when OnDeck suddenly terminated them. Angry feelings spilled out on to the "DailyFunder," an online messaging board, and were eventually cited in a "Seeking Alpha" article (an online publication tracking stocks), the very same article the lawsuit opens up with to make its case."
OnDeck's shares are currently trading at less than half their IPO price. As the lawsuit progresses, the burden of proof will be on the plaintiffs to prove whether the fall in the price of shares was a result of factors that existed at the time of the IPO and were suppressed, or whether it was due to changes occurring after that date.
Did you know SBFI offers commercial lender training–learn more here
Read more stories of interest to commercial lenders here.
What do you think about this story? Comment below.