Every year banks, CDCs, credit unions, specialized lenders and thousands of service providers play a vital role as a partner with the U.S. Small Business Administration to help tens of thousands of small businesses start and grow across the country. Loans to finance buildings, equipment and working capital help to create jobs and fund business activity that drives the American economy.
FY 2015 is wrapping up as a banner year for the SBA 7(a) program, particularly with the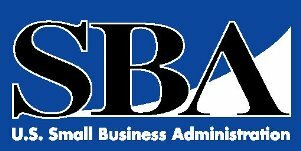 surge in dollar volumes for regular loans, and in the numerical growth for loans less than $150,000. But the 504/CDC loan program only began to reverse a couple years of decline in the third quarter, after struggling through the first half.
What lies ahead?
And each lender, service provider and policymaker who's concerned about 'small businesses' must plan, budget, organize their activities to meet the estimated demands and opportunities before them. But to do so there has to be consensus in each organization about what lies ahead for the next year in their economic market, portfolio and potential loan growth.
The Small Business Finance Institute wants to gauge your outlook for making SBA loans in 2016, and we're asking SBA managers, business developers, underwriters, service providers and other vital participants who play a role in turning loan applications into capital to respond.
Would you help?
Please click on the link below to complete a brief 10-question survey to help us understand your expectations for growing new SBA loan transactions in FY 2016 from the perspective of the important role you play.
In appreciation for your participation, all respondents will get 15% discount on all SBFI group training courses through 12/31/15, and be entered in a drawing for a $100 Amazon Gift Card.
Click here to complete brief survey.
Did you know SBFI offers commercial lender training–learn more here.
Read more stories of interest to commercial lenders here.
What do you think about this story? Comment below or write me at .