Summit Bank announced that Jenny Bennett has joined the company as Assistant Vice President, Business Development Officer. Bennett brings to her new role more than 12 years of experience in community banking.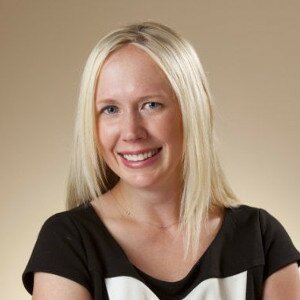 Prior to joining Summit Bank, she served another local community bank, where she held various roles in increasing responsibilities, including functions in Relationship Management, Product Development and Business Development.
"We are delighted to have Jenny join Summit Bank," said Mike Mercer, SVP and Chief Banking Officer. "It is wonderful to have someone with Jenny's experience working with community bank clients to develop financial solutions that help businesses achieve their financial objectives."
Likewise, Bennett is looking forward to being part of the Summit Bank team. "I am elated to be a part of such a dynamic team that is truly committed to the success of businesses and the betterment of the area. As the only community bank headquartered in Eugene, Summit is uniquely positioned to help our clients achieve their professional goals," she remarked.
Bennett obtained a Bachelor of Arts degree in Journalism with an emphasis in Public Relations from the University of Oregon. She currently serves on the board of directors for both the Relief Nursery and the Shedd Institute of the Arts, where she holds the position of Board President.
About Summit Bank
Founded in 2004 and headquartered in Eugene, Oregon, Summit Bank provides commercial banking products and services for individuals, professionals, and medium-sized businesses in Lane County, Oregon. For more information about Summit Bank, go to www.summitbankonline.com.
Do you know any 'People on the Move?' We'd love to share the news–email the details to us along with a photo to . We'll spread the word to 30,000 commercial lenders nationwide as the latest Capital Movement!