TD Bank is pleased to announce the promotion of Robert Small to Senior Relationship Manager in Commercial Lending, Portland, Maine. In this capacity, Small will continue to be in charge of originating and managing a portfolio of commercial loans throughout Southern Maine.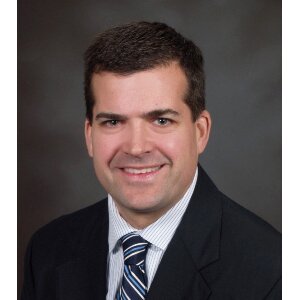 Small brings to his new role over 20 years of experience in lending, finance and credit analysis. His expertise includes commercial lending, small business lending, portfolio management, and credit analysis.
Previously, he served TD Bank as a Vice President, Commercial Loan Officer, where he was also responsible for administrative lending matters, credit administration and risk management.
Before joining TD Bank in 2010, he spent more than eight years as a Commercial Loan Officer with the Finance Authority of Maine in Augusta. In addition, he served as a member of the Advisory Board for Coastal Ventures, CEI Community Ventures and the Maine Investment Exchange.
Small earned a bachelor's degree in Finance from Bentley University in Waltham, Massachusetts. A resident of South Portland, Maine, he ­­­is a member of the Board of Directors of Day One.
About TD Bank
TD Bank is one of the 10 largest banks in the US providing more than 8 million customers with a full range of retail, small business and commercial banking products and services. Headquartered in Cherry Hills, New Jersey, the company operates 1,300 locations in several states, including Connecticut, Delaware, Florida, and Washington D.C.
TD Bank is a member of TD Bank Group and a subsidiary of The Toronto-Dominion Bank of Toronto, Canada, a top 10 financial services company in North America. For more information, visit the bank's website at www.tdbank.com.
Do you know any 'People on the Move?' We'd love to share the news–email the details to us along with a photo to . We'll spread the word to 30,000 commercial lenders nationwide as the latest Capital Movement!