Century Tokyo Leasing USA welcomes David Van Zyl as Vice President of Global Vendor Finance. In this capacity, Van Zyl is in charge of Marketing, Business Development, Credit and Operations.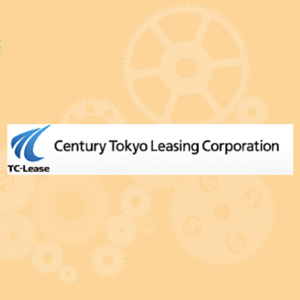 Additionally, he is responsible for leading the expansion of the Global Vendor Finance Group from traditionally supporting Japanese credits in North America, to servicing captive finance organizations, vendors and bank partners around the world.
Van Zyl brings to his new role 15 years of experience in the commercial financial services industry. Most recently, he served as an Assistant Vice President and Manager of the wholesale finance business at Hitachi Capital America. Before that, he was a Senior Credit Analyst at GE Capital Transportation and CitiCapital Commercial, and a Credit Supervisor at Associates First Capital.
"We are pleased to have David as part of the management team," stated Tiger Ogawa, President of Century Tokyo Leasing USA. "His experience in commercial finance and leasing brings a broad skill set that will help Century Tokyo Leasing continue to develop new and existing vendor relationships to achieve our aggressive growth goals in Global Vendor Finance."
Van Zyl is looking forward to joining his new team. "With a strong parent company's support, existing partnerships, Tiger's leadership and vision, the future is bright for Century Tokyo Leasing. We have many promising opportunities on the horizon."
Van Zyl earned a bachelor's degree in Finance from Bryant University.
About Century Tokyo Leasing USA
Century Tokyo Leasing USA provides leases and loans to a wide spectrum of equipment including IT systems, construction, and industrial machinery. The company was founded in 1985 and is based in Purchase, New York. For more information, go to www.ctl.co.jp/english/network/usa.html.
Do you know any 'People on the Move?' We'd love to share the news–email the details to us along with a photo to . We'll spread the word to 30,000 commercial lenders nationwide as the latest Capital Movement!