One Bank & Trust of Little Rock, AR has agreed to pay $18 million towards the settlement of a lawsuit over assets seized from entities that were connected with former chairman and CEO of One Bank & Trust, the late Layton "Scooter" Stuart.
The parties involved in the case are One Bank & Trust, U.S. Department of Justice, BHL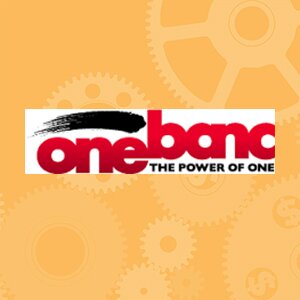 Financing LLC, led by trucking heiress Johnelle Hunt and the Stuart family.
Because of the delinquent debt amassed by Stuart, BHL holds a default judgment of $14.7 million against One Bank's parent company OneFinancialCorp.
One Bank & Trust has declared through a news release that out of the $14.9 million that was held by the U.S. Treasury after seizing cash and other assets two years ago from Stuart, the bank is going to receive $6.9 million back.
The total assets of the bank have declined to $326 million after it lost $12.8 million during the past three years. Barring any operational losses in the third quarter, the bank's capital will increase to $19.6 million once it receives the $14.9 million held by U.S. Treasury.
According to the settlement agreement, another $8 million will be evenly split between the U.S. Treasury and Stuart's family. The U.S. Treasury had provided $17.3 million to One Bank & Trust in TARP funds that helped the bank survive.
Stuart had allegedly diverted about $2.3 million of TARP funds to pay for his personal expenses. After he died on March 26, 2013, the life insurance payout by John Hancock Life Insurance Co. was held by the U.S. Treasury.
The bank further said in the press release that resolving the lawsuit increases its legal lending limits, accelerates its return to core profitability, reduces monthly expenses for legal and professional fees and enhances the ability to provide services to its customers that will improve the overall quality rating of the bank.
CEO Jerry Pavlas said that the settlement agreement completely resolves the issue and the recovery of nearly $10 million will help the bank continue providing extraordinary banking services to the customers and the communities it serves.
Did you know SBFI offers commercial lender training–learn more here.
Get more stories of interest to commercial lenders–subscribe to AdviceOnLoan here.
What do you think? Your comments are welcome below.
Follow SBFI on social media: LinkedIn Facebook Twitter