Banking veteran Mark Heiman joined InTrust Bank as a Senior Commercial Relationship Manager in mid-September. Heiman spent three decades of his career as a commercial banker.
Before joining InTrust, he served Sunflower Bank as Wichita President. It was his first job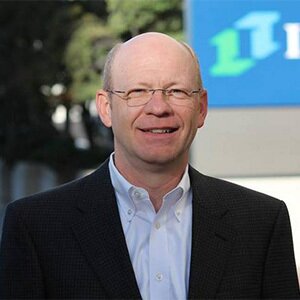 as a bank president. Serving Sunflower Bank was a chance for Heiman to get back into the commercial banking business after spending four years in Bank of America's private banking business.
Heiman was glad to join InTrust Bank since the company gives importance to the customer's long-term goals and prioritizes them in decision-making. These values coincides with his own.
Heiman began his banking career as a Credit Analyst with (the former) Boulevard State Bank where his fraternity brother worked as senior lender. He disclosed that when he started in the industry in 1984, employees called a good day 3-6-3 banking: pay 3 per cent, charge 6 per cent and be on the golf course by 3 pm. But now, he considers getting to know customers and matching up resources of the bank with their goals a good day.
Heiman revealed that most of his colleagues and clients didn't know that he grew up in a small farming town called Holden in Missouri where his parents owned the local grain elevator. He added that he made sure a calculator, and not a scoop shovel, was his motivator to stay in school.
About InTrust Bank
InTrust Bank is a leading financial services provider in the Midwest with assets of $4 billion. The company was founded in 1876 and is headquartered in Wichita, Kansas. InTrust Bank operates 46 banking centers in Kansas and Oklahoma. For additional information, visit www.intrustbank.com.