Empire National Bank announced that it has promoted Michael J. Spolarich to Executive Vice President and Chief Credit Officer. He previously served the company as Senior Vice President and Senior Loan Officer.
"Since Michael joined the bank three years ago, his contributions have been many. This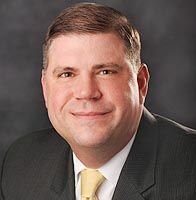 promotion reflects his achievements and importance to our senior management team," Douglas C. Manditch, Chief Executive Officer of Empire National Bank, commented.
Prior to joining Empire National Bank, he held the role of Senior Vice President and Loan Administration at Bank of Smithtown. He also held several senior leadership roles with Lee-Nolan Associates, Georgica Bank, and Bridgehampton National Bank. His expertise includes commercial lending, loans, and small business lending.
Spolarich earned a Bachelor of Science degree in Applied Economics and Business Management from Cornell University and an MBA from New York University's Stern School of Business. He is also an alumnus of the American Bankers Association's Stonier Graduate School of Banking.
Spolarich resides in Sag Harbor with his wife and three children.
About Empire National Bank
Founded in 2008, Empire National Bank is a full service community bank covering all of Long Island, Manhattan, Brooklyn and Queens for small and mid-size companies, and professional groups with outstanding online banking, cash management and depository products.
Empire National Bank specializes in serving the financial services needs of privately-owned small and medium-sized businesses, professionals, nonprofit organizations, real estate investors and consumers. It has four banking offices located in Islandia, Shirley, Port Jefferson Station and Mineola, New York. For more information, visit www.empirenb.com.