Over the past several months, my articles have chronicled the steadily recovering economy, widening risk appetite of chief credit officers, and growing business loan volumes in every category. In the next few weeks I'll be describing the extent of an all-time record approval volume for SBA-guaranteed lending this year, as another sign of a rapidly improving credit marketplace.
But how many lending organizations are struggling to get their share of these surging loan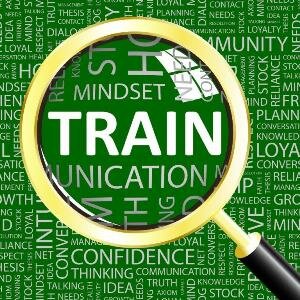 volumes? How many chief credit officers are overwhelmed by the amount of work that they must personally contribute into each deal, due to being surrounded by less experienced staff? How many prospective business developers still demand top dollar for their services, only to deliver a high volume of average deals?
The lending industry is feeling the effects of years of neglecting ongoing training for their personnel, particular commercial lenders and underwriters, some of whose performance does not match their years in service. There are many reasons for the deficit of professional development, but new resources are available to provide a reasonable solution.
SBFI now offers an online training platform to deliver commercial lender training through streaming video-on-demand. The content is tailored to span the entire career of lending professionals, from new hires starting their first job, to the Board of Directors, who make the largest institutional credit decisions.
And this curriculum will continue to grow in an effort to offer courses to enhance every career in your lending operation and help the entire staff continue to build on their experience through peer mentoring. All training has been developed by seasoned lenders with 'hands-on' experience through banks and non-bank lenders alike.
SBFI's innovative commercial lender training platform offers instructive presentations with many features including:
Accessibility–Professionally-produced streaming videos through the internet.
Comprehensive Content–Downloadable handout materials and course transcripts support viewer learning.
Convenience–Available 24/7 when you want to learn–say goodbye to disruptive webinars in the middle of the day.
Expertise–Led by seasoned, commercial lending experts, respected due diligence professionals, and other experienced business veterans.
Flexibility–Available for individual and group viewing.
Within budget–Training that never requires time out of the office or travel expenses.
Get to know SBFI and what we offer for commercial lenders here.
Learning is lifetime adventure–the very best people in any industry continue to improve their skills over the life of their career. Take the next step up to a new level of success with ongoing professional development.
Read more stories of interest to commercial lenders here.
What do you think about this story? Comment below or write me at .