Many small businesses find it difficult to manage their finances in a manner that helps them analyze their cash flows and adequately plan their business requirements. A large number of firms also find the maintenance of statutory accounting records to be a great challenge and leave this task to their accountants to tackle as best as they can. And as small business lenders know, some business owners simply ignore this task until they begin to search for third-party financing.
Taxation is an equally, if not more, challenging area with 85% of firms saying that they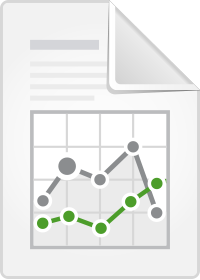 cannot file their federal tax return on their own and pay a tax practitioner or accountant to do it for them. The National Small Business Association's latest annual taxation survey finds that for 59% of organizations the most significant challenge presented by federal taxes is the administrative burden it puts on them. Consequently, over a third of these enterprises spend 80 hours per year and pay upwards of $5,000 as accountant's fees.
A recent Forbes article argues that of the 30 million small businesses in the U.S. only 10% have up-to-date and reliable accounting information, with the remaining being unable to produce dependable financial statements. The lack of dependable data available with these enterprises has forced financial institutions like banks and insurance companies to adopt procedures which work around this problem.
As a result, a small firm requiring a loan would need to provide a great deal of information and submit a number of documents to the bank before funds are made available. In fact, the entire process would take 60 days on an average and would include requests for additional information time and again. The bank has no option but to follow a time-consuming process, as the information it requires to make a decision whether to extend a loan is usually not available in a usable manner from the firm.
Several companies have identified this problem and developed solutions to enable firms to manage their finances and provide real-time access to their financial accounts. BodeTree enables businesses to sync their banking transactions in a manner that transforms transaction data into complete cash-basis financial statements instantly.
Firms that use platforms like Xero, QuickBooks Online and QuickBooks Desktop can connect directly to BodeTree to obtain detailed reports giving them their spending pattern, cash availability and categorized transactions in a readily usable format. The software also provides income statements, forecasting tools and other reports that help businesses manage their performance.
inDinero is another solution-provider for small businesses, which uses their bank and credit-card information to provide an aggregated "dashboard" to monitor balances and expenses, as well as see financial trends over time. The software also allows users to manage their accounting, taxes and payroll on a single platform
There is a need for services like BodeTree and inDinero because these companies make available real-time information to enterprises, which they can then use to organize their finances and run their businesses. Jessica Mah, co-founder and CEO of inDinero says, "Our team of virtual CFOs, backed by our own automation software makes accounting a weapon and not a pain in the neck."
If small enterprises are able to derive the full benefit these companies offer, they will be able to manage their finances better and also save time which they can devote to their business.
And commercial lenders can offer more competitive financing offers with the information they need readily available. Do you have any clients that might benefit from these services?