Wells Fargo & Company recently announced that Jeff Dorio has joined the company as a Business Banking Development Officer in the Lehigh Valley market. In this capacity, Dorio provides a wide range of financial solutions to companies earning between $5 million and $20 million in sales to help them grow their business. He is based in Allentown, Pennsylvania.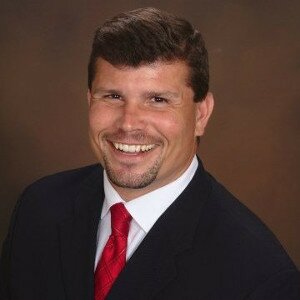 Dorio brings to his new role more than 17 years' experience in the financial services industry,including expertise in commercial lending, retail banking, credit analysis, and commercial banking.
Prior to joining Wells Fargo, he served as the Pennsylvania Sales Marketing Manager for TD Bank, where he was responsible for 1,200 team members in the state throughout 98 stores in 6 regions. Before that, he was a Store Manager for TD Bank in Lehigh Valley. Previously, he worked as a Sales Manager at HSBC, Small Business Banker at PNC, and Sales Manager at Beneficial Financial Group.
Dorio earned a bachelor's degree in Finance from West Chester University of Pennsylvania. He and his family reside in Topton, Pennsylvania. He serves as a board member for Meals on Wheels of Lehigh County.
About Wells Fargo
Founded in 1852 and headquartered in San Francisco, Wells Fargo & Company is a nationwide, diversified, community-based financial services company with $1.7 trillion in assets. It provides banking, insurance, investments, mortgage, and consumer and commercial finance through 8,700 locations, 12,800 ATMs, the internet and mobile banking.
The company operates offices in 36 countries to support customers who conduct business in the global economy. To know more, visit www.wellsfargo.com.
Do you know any 'People on the Move?' We'd love to share the news–email the details to us along with a photo to . We'll spread the word to 30,000 commercial lenders nationwide as the latest Capital Movement!
Did you know SBFI offers commercial lender training–learn more here.
Get more stories of interest to commercial lenders–subscribe to AdviceOnLoan here.
What do you think? Your comments are welcome below.
Follow SBFI on social media: LinkedIn Facebook Twitter