Equity investment in fintech businesses in 2014 was $12 billion, up from a sum of $4 billion the year earlier. These new companies are seeking to provide small and medium-sized businesses (SMEs) access to an estimated $2 trillion that's required to fuel growth. Financial technology companies are doing this by offering products specifically designed for small businesses, including invoice and supply chain financing, equity crowdfunding and SME-to-SME lending.
These are the findings of a white paper titled "The Future of Fintech – A Paradigm Shift in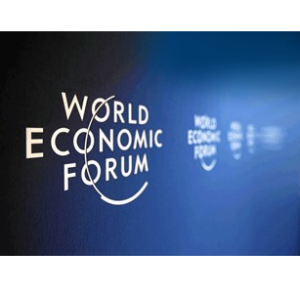 Small Business Finance," written by a team of MBA students from Saïd Business School, Oxford, led by Daniel Drummer and referred to in an article in SMB World Asia. The paper was released recently by the World Economic Forum's Global Agenda Council on the Future of Finance and Capital.
Referring to the important role played by fintechs in providing finance to SMEs, Michael Koenitzer, Financial Inclusion Lead at the World Economic Forum and Council Manager says, "Financing for SMEs is lacking although there is an ample amount of cash ready to get deployed. But in this case, fintech disruptors are increasingly filling the gap banks and investors leave. SMEs can turn to them to get the credit needed to grow their business, as fintech is providing a much-needed relief to small businesses around the world."
A survey by Misys, a financial software company, referred to in an article in Forbes.com has found that small to mid-sized companies across North America, Europe, the Middle East and Africa are unable to get adequate financial support from their banks. Over 60% or respondents said that the main constraint they faced was the lack of adequate automation by banks.
Business owners prefer to conduct banking transactions on their smartphones and tablets rather than go to a bank branch. Fintechs have pioneered a number of technologies that have allowed entrepreneurs to do this with the result that small banks who have not upgraded their systems have seen business moving away from them.
Peer Stein, Director of Finance and Markets Global Practice at the World Bank Group says, "Small businesses account for more than half of the world's GDP and two-thirds of all employment. If fintech can provide levers to help them succeed, we should create the right environment to make this happen."
Did you know SBFI offers commercial lender training–learn more here.
Get more stories of interest to commercial lenders–subscribe to AdviceOnLoan here.
What do you think? Your comments are welcome below.
Follow SBFI on social media: LinkedIn Facebook Twitter