A 4% decline in expenses and lower charge-offs on loans helped Bank of America, the second-largest lender in the U.S. by assets, to a $4.5 billion profit on a revenue of $20.9 billion in the third quarter. Analysts polled by Bloomberg had estimated that the bank would make a profit of $20.4 billion.
In the third quarter last year, BofA's loss stood at $232 million as the bank's mortgage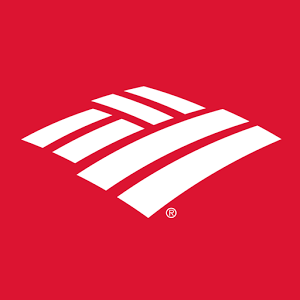 division had reported a $5 billion legal charge, which had wiped out its entire profits. In the current quarter, this division had revenues of $841 million and incurred a loss of $196 million.
The bank's consumer banking division recorded quarterly sales of $7.8 billion and profits of $1.75 billion on the back of growth in mortgage, home equity and credit card lending business. Forbes.com reports that BofA's wealth management division saw a decline in revenue to $4.5 billion and a 15% reduction in profits to $612 million.
CEO Brian Moynihan said in a statement, "We saw solid results this quarter by continuing to execute our long-term strategy. The key drivers of our business – deposit taking and lending to both our consumer and corporate clients – moved in the right direction this quarter and trading results on behalf of clients remained fairly stable in challenging capital markets conditions."
Cost cutting efforts have helped the bank, but it still lags behind Wells Fargo and JPMorgan on this count. A New York Times article stated that Bank of America applied 66% of its revenues to expenses in the current quarter, compared to 57% by Wells Fargo and 65% by JPMorgan.
In the second quarter of the year, BofA made a change in its accounting treatment of its mortgage bank investments as a result of which their value increases when interest rates rise. This had led to a rise in profits, but in the current quarter the value of those investments fell as certain interest rates dropped.
BofA's core loans stand at $60 billion and the bank estimates that a one-percent increase in interest rates would add $4.5 billion in revenues and $3 billion in net income.
When the Federal Reserve finally increases rates, it could have a significantly positive effect on Bank of America's earnings.
Did you know SBFI offers commercial lender training–learn more here.
Get more stories of interest to commercial lenders–subscribe to AdviceOnLoan here.
What do you think? Your comments are welcome below.
Follow SBFI on social media: LinkedIn Facebook Twitter